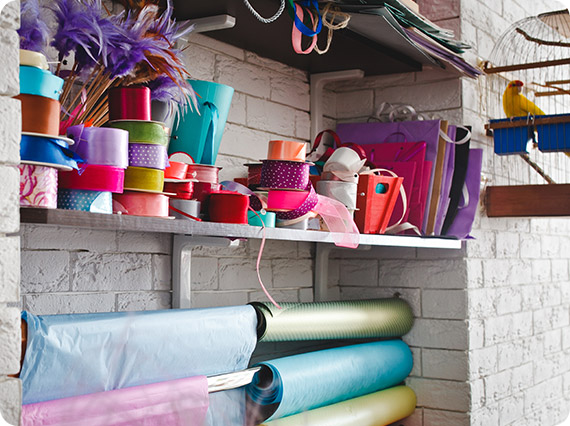 Learn more about us!
Established in 1975, Kin Soon has been the leading ribbon supplier in Singapore. We pride ourselves for being the trendsetter in the decoration and gift industry; constantly seeking new products and ideas. Our belief in Value, Quality and Creativity has enabled us to remain at the forefront of the industry. With our commitment and experience, we believe that we are able to cater to your every crafting, decorative and packaging needs.
MintonRibbons.com is an online shop managed by the folks from Kin Soon - House of Ribbons. By setting up MintonRibbons.com, we wish to share our ribbon love with the world wide web. What differentiates us from most ribbon vendors is that we sell all our ribbons in spools. This way, you will be able to reap the savings through a more competitive price.
Besides offering the broadest range of ribbons, we also carry wrapping materials, appliques and accessories to cater to a great variety of our customer's packaging and crafting needs. We would also love to hear from you if you have any feedback or suggestions on the products you wish to see us carry. Feel free to contact us at contactus@mintonribbons.com.
If you wish to view our exhaustive range of product, feel free to visit us at 36 Arab Street Singapore 199735. You can also contact us at (65)62983391. Our operating hours are 0930 to 1800 from Monday to Friday and 0930 to 1700 on Saturdays. We are not open on Sundays and public holidays.